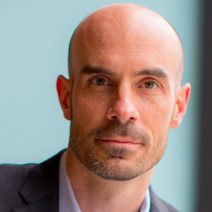 Joe Allen, DSc, MPH, CIH
CEO / Founder
Dr. Joseph G. Allen, DSc, MPH, CIH is Associate Professor and Director of the Healthy Buildings Program at Harvard T.H. Chan School of Public Health and CEO and Founder of 9 Foundations, Inc. He is the coauthor of Healthy Buildings: How Indoor Spaces Can Make You Sick—or Keep You Well. Dr. Allen keynoted the White House's first ever Indoor Air Quality Summit, is an advisor to The White House Clean Air and Buildings Challenge, and during the COVID-19 pandemic, served as Commissioner of The Lancet COVID-19 Commission and Chair of its Safe Work, Safe Schools, and Safe Travel Task Force. He has authored over 100 peer-reviewed scientific papers, and regularly contributes to the New York Times, Washington Post, Harvard Business Review and The Atlantic.
---
Uncompromising on the science.
Delivering excellence for our clients.