Most existing platforms for visualizing real-time IAQ sensor data fail to summarize data in a way that supports timely response or decision-making. By contrast, 9F's H.E.A.A.L. includes visualization and analytics modules that break down IAQ sensor data in ways that make it simple to quickly see whether buildings are optimizing human health and environmental performance at a sensor, room, floor, building, or portfolio level.
H.E.A.A.L. stands for the five threshold bins that are used to evaluate IAQ impacts on health, comfort, and productivity.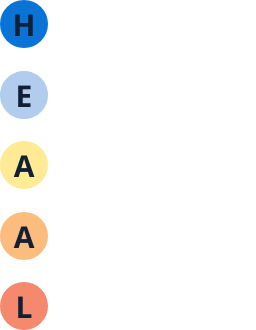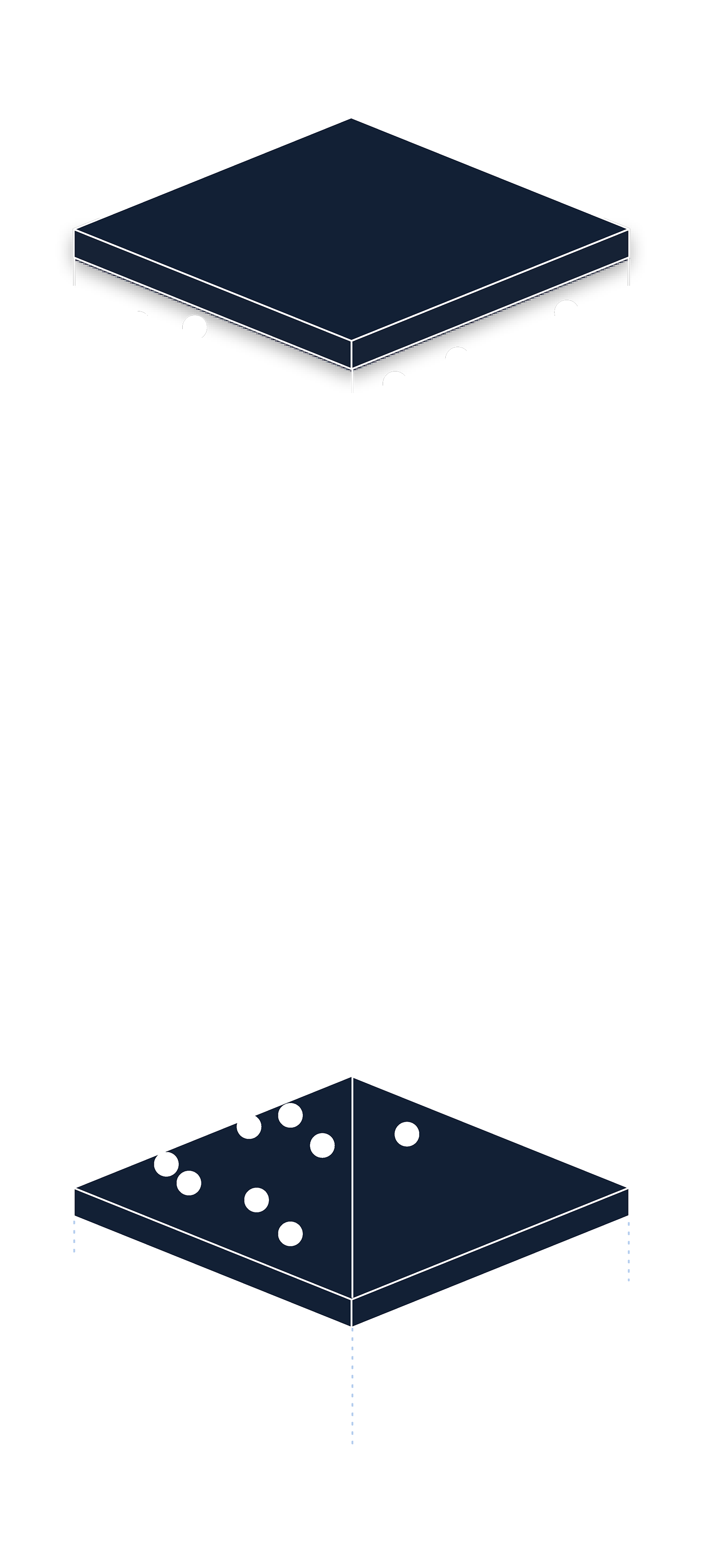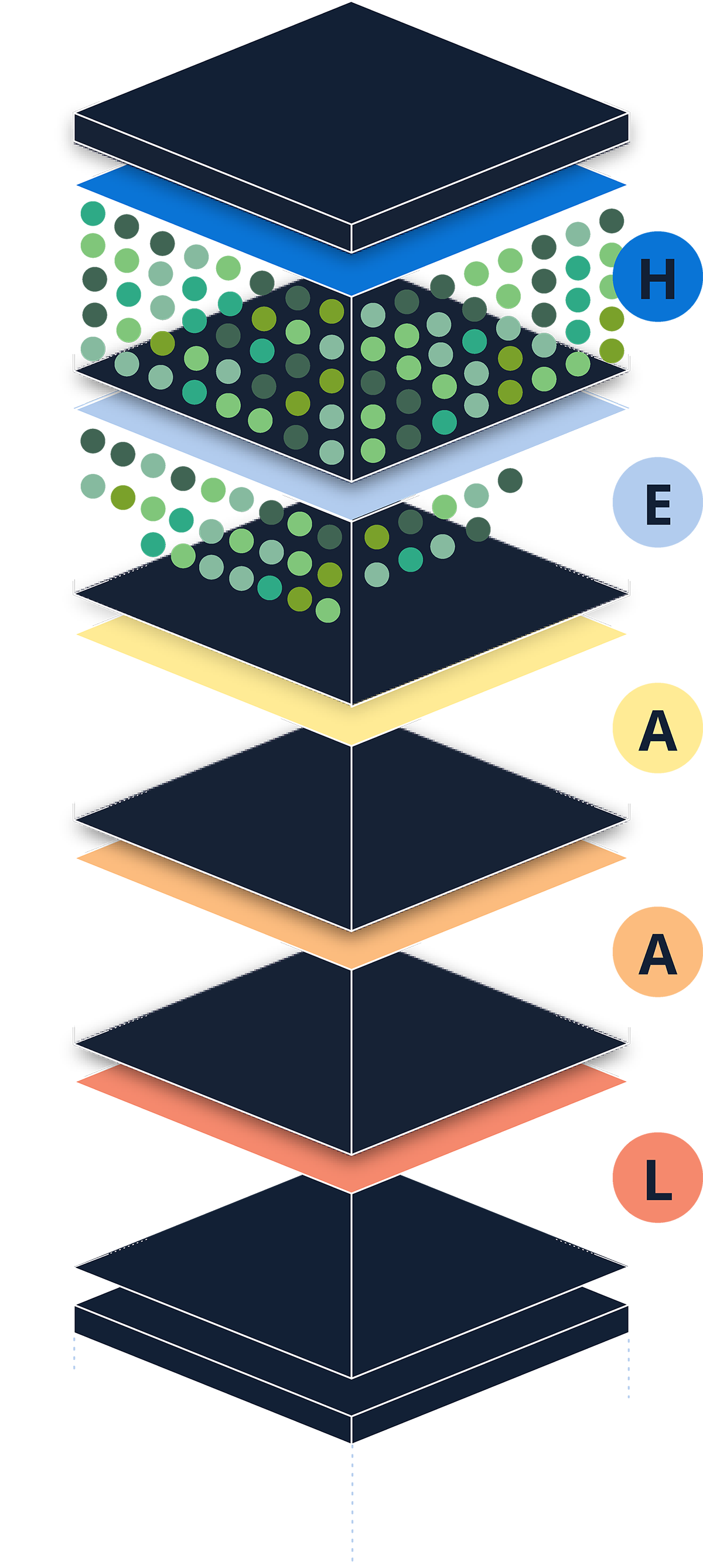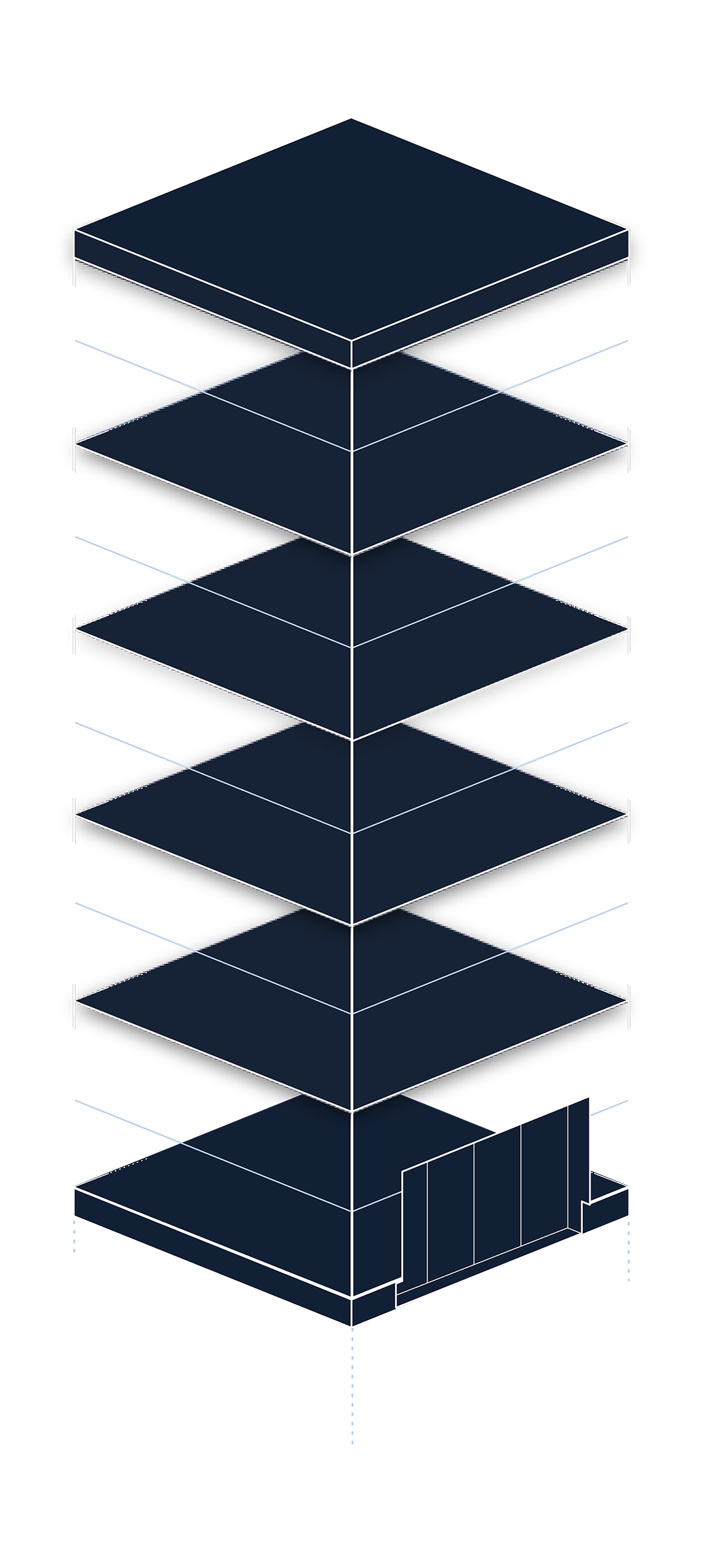 Collect Raw Enviornmental Sensor Data
Raw indoor environmental quality data is collected by sensors in a building.
Aggregate
Raw Data
Raw data are aggregated into rolling averages covering the building's occupied hours.
Compare against the H.E.A.A.L. Exposure Thresholds
Averages are compared against parameter-specific thresholds.
Score
the Building
The building's indoor air quality, thermal, and noise scores, as well as action, alert, and limit notifications, are based on how data compare to the parameter-specific thresholds.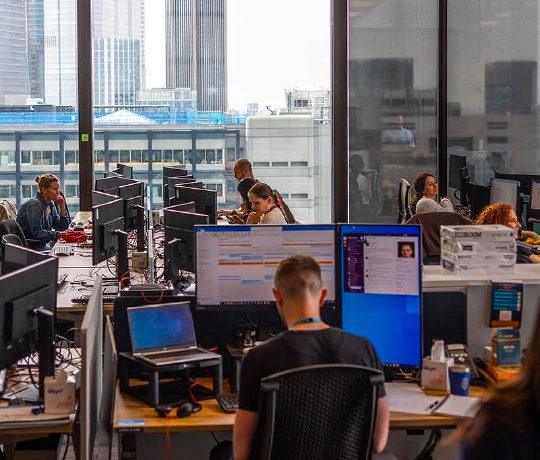 For the past two years, 9F has partnered with Amazon to develop a best-in-class Indoor Air Quality program.
The program includes deployment of air quality sensors across Amazon's global corporate portfolio and ongoing data analytics through our patent-pending H.E.A.A.L. IAQ System.
---
The Science Behind H.E.A.A.L.
9F generates building-level scores based on data from all devices in the building for a selected time period. Scores are interpreted through data visualization. Users can drill down further to investigate time-resolved plots for subsets of the building.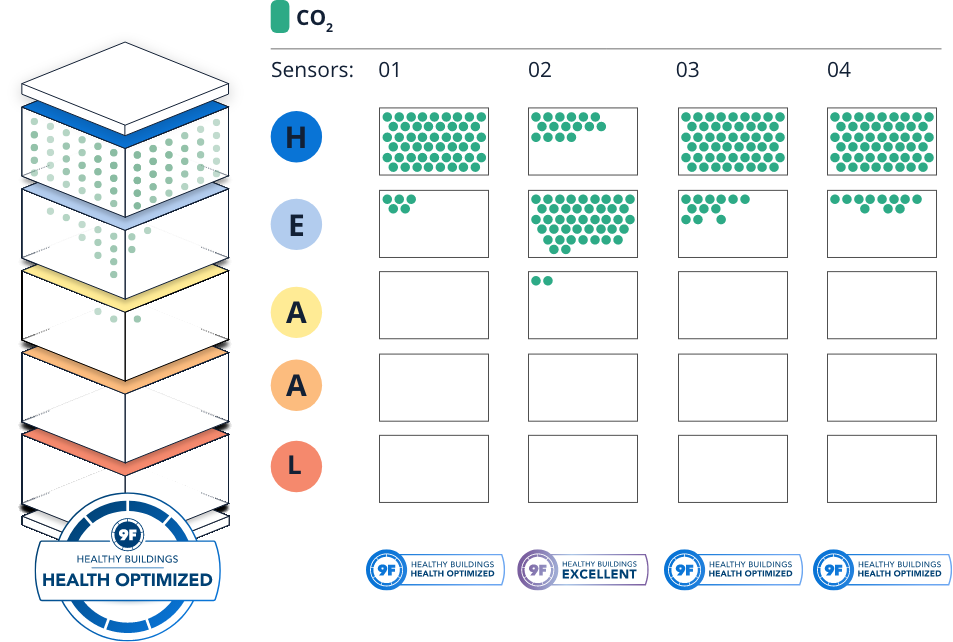 To complement building-level analyses, 9F generates portfolio insights for clients with multiple buildings with IAQ sensors, including IAQ and TRH scores and data flags based on those scores when applicable. These insights help decision makers at client companies quickly understand their portfolio's overall IAQ performance and identify any problematic patterns and areas for future investment.
---
The H.E.A.A.L. Ecosystem solves previously unsolved problems.
9F's H.E.A.A.L. includes a series of visualization and analytics modules that turn IAQ sensor data in into actionable insights at a sensor, room, floor, building, or portfolio level.
AI/ML
Averaging Times
Building-attributable TVOC
Building Insights
Building Score
Dashboard Integrations
Data Quality Check
Floor Insights
Health Energy Optimization
IAQ Building Dot Plot
IAQ, Noise, and Thermal Thresholds
Issue Response Tool
Noise Analytics
Portfolio Insights
Room Insights
Sensor Density Tool
SpaceTime Map
Time Series
Wildfire Response
9F H.E.A.A.L. scores and visualizations are provided to clients in building or portfolio insights reports. Development of public score display screens and integration into real-time IAQ sensor dashboards is currently underway.
---