Case Studies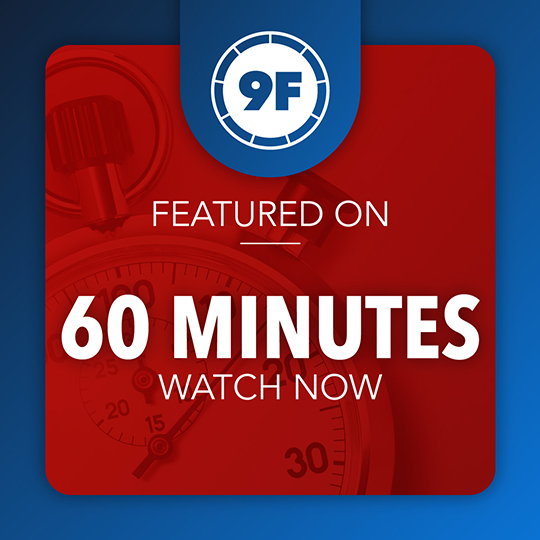 9 Foundations featured on 60 Minutes with key clients
9F's CEO and our work with Amazon, JPMorgan Chase, and Beacon Capital Partners was featured on the 60 Minutes episode, The Air We Breathe. The segment spotlights lessons from the pandemic and how the importance of indoor air quality (IAQ) is leading building owners to adopt new workplace air and ventilation systems to help mitigate contagious respiratory viruses. During the segment you'll see us in action at Amazon's HQ 2 and Beacon's 53 State Street.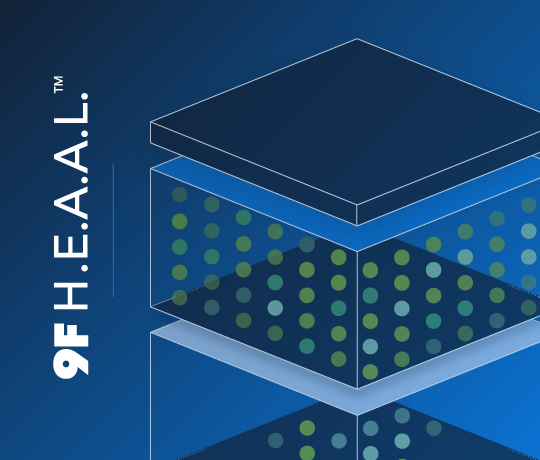 Amazon turns to 9F for global roll-out of IAQ program in corporate offices
9F is a strategic advisor to Amazon, and we've collaborated on the launch of Amazon's global indoor air quality (IAQ) monitoring program. The program leverages 9F's patent-pending H.E.A.A.L. IAQ analytics system to turn incoming data streams into actionable insights. It includes the deployment of air quality sensors across Amazon's global corporate portfolio and guidelines on appropriate actions in response to IAQ alerts, including targeted support during wildfire events.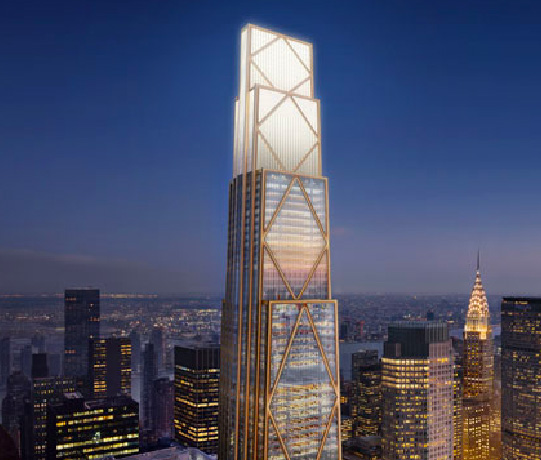 9 Foundations is advising on the design of JPMorgan Chase's new HQ.
Designed with a health-first mindset in all aspects, the new HQ in Midtown Manhattan proves you can have both excellent indoor air quality while also addressing sustainability goals that reduce impacts on the planet. This building sets new standards of excellence for healthy buildings in New York City and around the world.
JPMC has partnered closely with 9F to create a distinctive workplace offering by optimizing sustainability, health, wellness, hospitality, and user experience. As strategic advisors behind the new landmark tower, 9F drives innovation through real-time IAQ monitoring and advanced data analytics, health-based ventilation and filtration strategies, design guidelines, and workplace user experience optimization.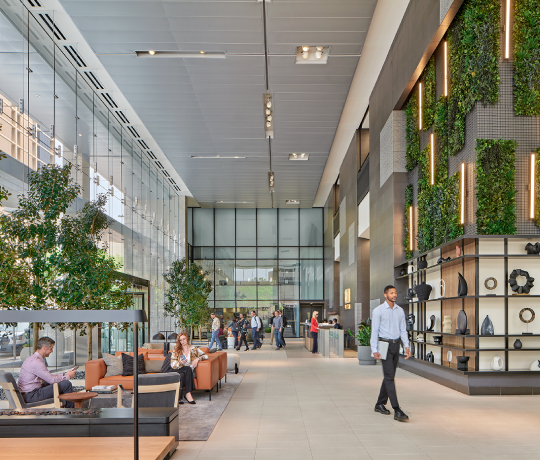 Beacon leverages 9F science to make healthy buildings a key pillar of their ESG program
Beacon Capital Partners recognizes the important role that buildings play in influencing the health and well-being of building occupants. Since early 2020, Beacon has worked closely with 9F to integrate science-based, healthy buildings practices into their business model.
The 9 Foundations Healthy Buildings Optimization Program is designed to support Beacon's ESG objectives. This program offers differentiation and excellence in the healthy buildings space, and is based on scientific evidence, expert validation, tailored support, and continuous improvement.
---
Healthy Buildings:
9F Science-based Tools and Services
The great convergence of healthy, sustainable, smart, and safe buildings is underway. Our science-first approach is protecting the health of millions across the globe in the places they work, live, and learn.
Healthy Buildings Leadership